The Dark Knight

is only days away, and needless to say, I'm pumped. I'm going nuts over all of the trailers and virals
. July 18 can't get here soon enough. That said, early reviews of the flick are actually touting Oscar talk for Heath Ledger's performance as The Joker. Maybe

Dark Knight

will be the

Return of the King

of superhero comic movies and take home multiple noms and wins. If that happens, my recurring "Batman & Oscar" posts will be very happy indeed! Anyway, I'm updating this again because I recently found out Eric Roberts (Sal Maroni) was actually nominated for an Oscar in the past. Who knew?

Kim Basinger (Vicki Vale -- Batman)
Academy Award Winner:
Best Supporting Actress -- L.A. Confidential (1998)
Halle Berry (Patience Phillips/Catwoman -- Catwoman)
Academy Award Winner:
Best Actress -- Monster's Ball (2002)
Michael Caine (Alfred Pennyworth -- Batman Begins & The Dark Knight)
Academy Award Winner:
Best Supporting Actor -- Hannah and Her Sisters (1987)
Best Supporting Actor -- The Cider House Rules (2000)
Academy Award Nominee:
Best Actor -- Alfie (1967)
Best Actor -- Sleuth (1972)
Best Actor -- Educating Rita (1984)
Best Actor -- The Quiet American (2002)


George Clooney (Bruce Wayne/Batman -- Batman & Robin)
Academy Award Winner:
Best Supporting Actor -- Syriana (2006)
Academy Award Nominee:
Best Director -- Good Night, and Good Luck (2006)
Best Original Screenplay -- Good Night, and Good Luck (2006)
Best Actor -- Michael Clayton (2008)

Danny DeVito (Oswald Cobblepot/The Penguin -- Batman Returns)
Academy Award Nominee:
Best Picture -- Erin Brockovich (2001)

Morgan Freeman (Lucius Fox -- Batman Begins & The Dark Knight)
Academy Award Winner:
Best Supporting Actor -- Million Dollar Baby (2005)
Academy Award Nominee:
Best Supporting Actor -- Street Smart (1988)
Best Actor -- Driving Miss Daisy (1990)
Best Actor -- The Shawshank Redemption (1995)


Tommy Lee Jones (Harvey Dent/Two-Face -- Batman Forever)
Academy Award Winner:
Best Supporting Actor -- The Fugitive (1994)
Academy Award Nominee:
Best Supporting Actor -- JFK (1992)
Nicole Kidman (Dr. Chase Meridian -- Batman Forever)
Academy Award Winner:
Best Actress -- The Hours (2003)
Academy Award Nominee:
Best Actress -- Moulin Rouge (2002)
Heath Ledger (The Joker --

The Dark Knight

)
Academy Award Nominee:
Best Actor --

Brokeback Mountain

(2006)
Burgess Meredith (The Penguin --

Batman: The Movie

)
Academy Award Nominee:

Best Supporting Actor --
The Day of the Locust
(1976)

Best Supporting Actor -- Rocky (1977)
Liam Neeson (Henri Ducard -- Batman Begins)
Academy Award Nominee:
Best Actor -- Schindler's List (1994)
Jack Nicholson (Jack Napier/The Joker -- Batman)
Academy Award Winner:
Best Actor -- One Flew Over the Cuckoo's Nest (1976)
Best Supporting Actor -- Terms of Endearment (1984)
Best Actor -- As Good As it Gets (1998)
Academy Award Nominee:
Best Supporting Actor -- Easy Rider (1970)
Best Actor -- Five Easy Pieces (1971)
Best Actor -- The Last Detail (1974)
Best Actor -- Chinatown (1975)
Best Supporting Actor -- Reds (1982)
Best Actor -- Prizzi's Honor (1986)
Best Actor -- Ironweed (1988)
Best Supporting Actor -- A Few Good Men (1993)
Best Actor -- About Schmidt (2003)


Jack Palance (Carl Grissom -- Batman)
Academy Award Winner:
Best Supporting Actor -- City Slickers (1992)
Academy Award Nominee:
Best Supporting Actor -- Sudden Fear (1953)
Best Supporting Actor -- Shane (1954)
Michelle Pfeiffer (Selina Kyle/Catwoman -- Batman Returns)
Academy Award Nominee:
Best Supporting Actress -- Dangerous Liasons (1989)
Best Actress -- The Fabulous Baker Boys (1990)
Best Actress -- Love Field (1993)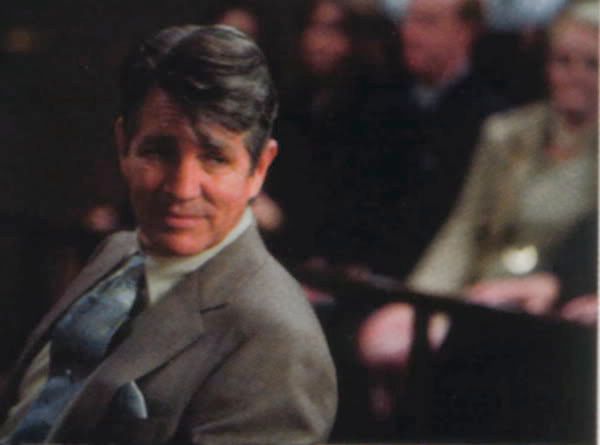 Eric Roberts (Salvatore Maroni --

The Dark Knight

)
Academy Award Nominee:
Best Supporting Actor -- Runaway Train (1986)
Sharon Stone (Laurel Hedare -- Catwoman)
Academy Award Nominee:
Best Actress -- Casino (1996)
Uma Thurman (Dr. Pamela Isley/Poison Ivy -- Batman & Robin)
Academy Award Nominee:
Best Supporting Actress -- Pulp Fiction (1995)
Christopher Walken (Max Shreck -- Batman Returns)
Academy Award Winner:
Best Supporting Actor -- The Deer Hunter (1979)
Academy Award Nominee:
Best Supporting Actor -- Catch Me if You Can (2003)
Ken Watanabe (R'as Al Ghul -- Batman Begins)
Academy Award Nominee:
Best Supporting Actor -- The Last Samurai (2004)
Tom Wilkinson
(Carmine Falcone --
Batman Begins
)

Academy Award Nominee:

Best Actor -- In the Bedroom (2002)
Best Supporting Actor --

Michael Clayton

(2008)